Usenet Server Info
5,171 Days Retention
Unlimited Maximum Speed
Our Rating:
Free Trials
SSL
VPN
Usenet Browser
EU Servers
US Servers
Other Servers
Credit/Debit Cards
PayPal
iDeal
BitCoin
Type: Re-seller
Maximum Usenet Review
5,171

Days Retention

MaximumUSENET is your source for Affordable, Reliable, High-Quality USENET Newsgroup Access. Our multiple server locations offer MAXIMUM speed and retention that's well over industry standards. Try one of our flexible pricing plans tailored to meet your needs.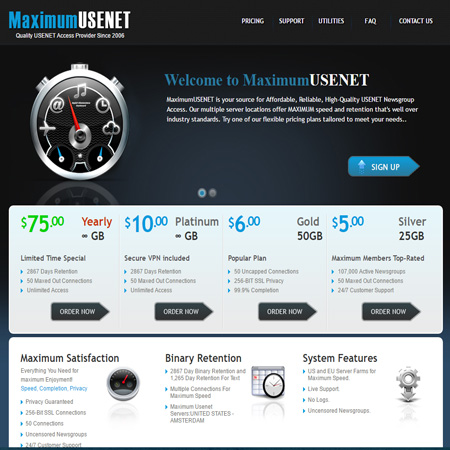 Maximum Usenet Usenet Access Options
User Reviews
No Reviews yet, be the first to review.